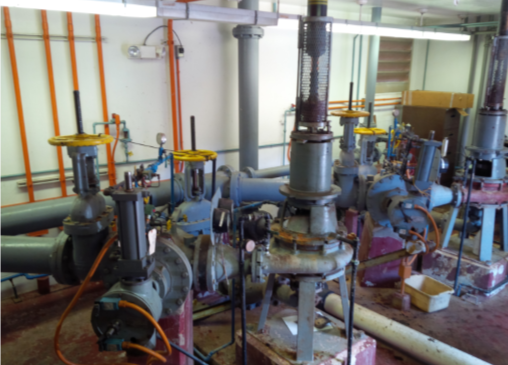 Pacific Palisades
Wastewater Pump Station and Force Main
Background
The Pacific Palisades Wastewater Pump Station (WWPS) is located on a 62,659 SF parcel at 1810 Komo Mai Drive (TMK 9-7-091:071).
The WWPS was originally designed and operated as a local wastewater treatment plant (WWTP) for the Pacific Palisades Subdivision. With the exception of the headworks portion and miscellaneous piping of the original WWTP, all of the wastewater treatment components were demolished and removed when the facility was converted into a pump station in 1983.
The existing force main (FM) consists of 10-inch cast iron pipe approximately 3,000 LF, which discharges into a transition manhole located at the intersection of Komo Mai Drive and Waimano Home Road.
Description of Work
The project's current scope includes preparation of a Preliminary Engineering Report (PER) to propose and evaluate various alternatives and provide recommendations for the WWPS improvements. Development alternatives to address hydraulic, operational and/or condition deficiencies will cover the following areas of concern:
Future flow capacities for the WWPS, including pumps and motors
Electrical generator, motor control center, automatic transfer switch, and associated wiring
Surge protection
Pump room ventilation
Demolition of the existing headworks structure
Replacement of the existing force main
Addition of a gravity by pass sewer to handle dry weather flows
Additional fencing to better secure and protect the site
Project Owner
Dept. of Design & Construction, City & County of Honolulu
Firm's Responsibility
Planning
Completion Date
2020
location
Pearl City, Oahu, Hawaii