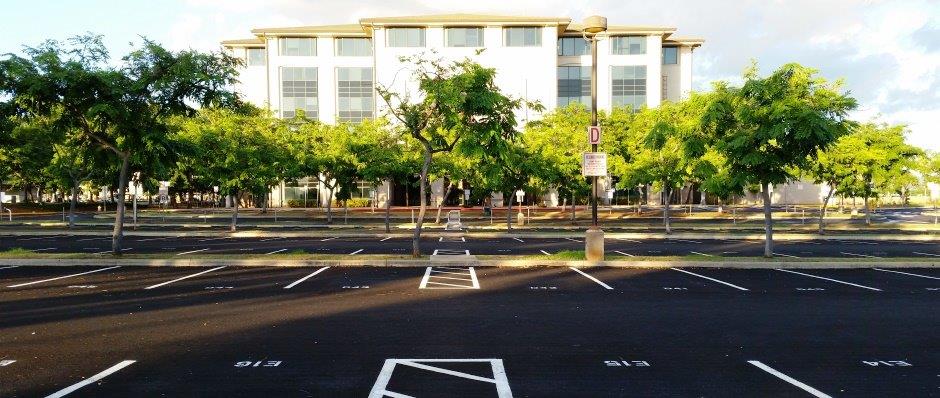 Parking Lots KP & W
Resurfacing and Restripping
Background
The Kakuhihewa State Office Building in Kapolei (Parking Lot KP) and the Waipahu Civic Center (Parking Lot W) on Mokuola Street in Waipahu both required repairs that include slurry seal resurfacing and restriping. Stall marking and striping have faded over time. Existing ramps needed replacement to reduce the chance of pedestrian slipping. In addition, there was pavement and curb damages due to tree root intrusion and pavement failure.
Description of Work
The State of Hawaii contracted Gray, Hong, Nojima & Associates, Inc. to prepare construction plans and specifications to:
Perform topographic surveys of both parking lots
Design existing asphalt preparation, slurry seal ,and re-striping of the parking lots
Address apparent tree root intrusion damage to the existing pavement and curb (Parking Lot KP only)
Replace existing concrete ramp at walkways (Parking Lot KP only)
Specify phasing and restrictions as necessary to minimize disruption to the parking lot problem.
Project Owner
State of Hawaii
Firm's REsponsibility
Design, Services During Bidding & Construction
Completion Date
2015
location
Kapolei & Waipahu, Oahu, Hawaii