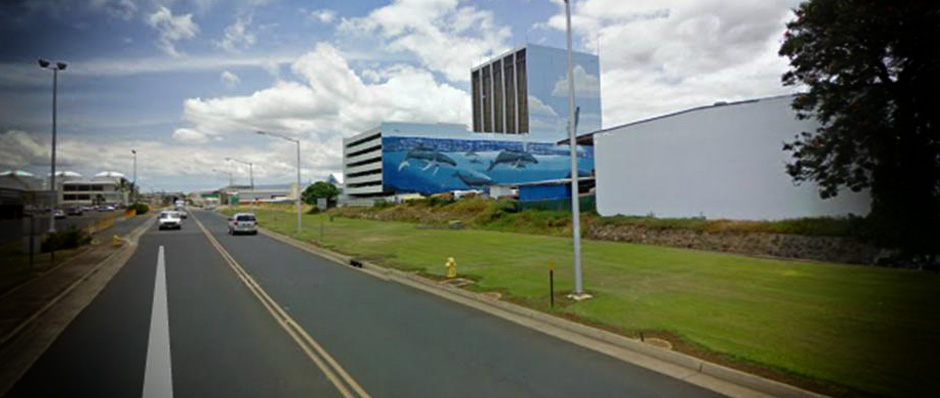 Airport Sewer
Rehabilitation / Reconstruction
Background
The proposed project was identified and recommended as a capital improvement project (CIP) in the City and County of Honolulu's Sewer Rehabilitation and Infiltration & Inflow Minimization Plan Program, referred to as SI-CS-50 Airport Structural Rehabilitation. Construction of the Airport Sewer started in the early 1960's with the Kamehameha Highway Trunk Sewer, consisting of 42-inch and 36-inch diameter reinforced concrete pipes and a series of manholes. The existing sewer is located in a low-lying area in the vicinity of the Honolulu International Airport between Rodgers Boulevard, Paiea Street, Lagoon Drive, and the Kamehameha Highway Wastewater Pump Station (WWPS) at the end of Keehi Lagoon Beach Park.  Due the close proximity to the shoreline, portions of the trunk sewer are also situated below the groundwater table resulting in continuous influx of infiltration and inflow (I/I) even during dry weather.
Description of WorK
A Design Alternatives Report (DAR) was prepared for this project. The analysis and evaluation focused on 1,850 LF of 42-inch sewer line and 16 manholes designated in SI-CS-50.  A Preliminary Design Report (PDR) was also prepared for the second phase involving rehabilitation of 6,320 LF of 36-inch sewer line and 31 manholes.  The engineering services for this project included identification of collection system problems, as well as examination and recommendation of methods for improving the conveyance of present and future wastewater flows.  The scope of the DAR and PDR involved the following tasks:
Research and review of existing records, spill and maintenance data, as-built plans, and past studies.
Conduct field investigations including topographic survey and closed circuit television (CCTV) survey of the entire trunk sewer.
Preliminary geotechnical evaluation.
Hydraulic analysis of present and future sewer capacities.
Identification of reconstruction and rehabilitation alternatives, including preliminary plan, profile, and construction cost estimate.
In addition, construction plans, specification and cost estimates for Phase 1 were prepared in 2010, and rehabilitation was completed in 2012.  Phase 2 is expected to be completed by the end of 2016.
Project Owner
Dept. of Design and Construction, City and County of Honolulu
Firm's REsponsibility
Planning, Design, Services During Bidding & Construction
Completion Date
2016
location
Honolulu, Oahu, Hawaii